A PAN AFRICAN
ENVIRONMENTAL SHOW
GCA'S HISTORIC EVENT WILL TAKE PLACE FROM 29-31 JANUARY 2024 IN ADDIS ABABA
Our Next upcoming event Will Start In:
Tackling environmental problems is one of the biggest challenges of our time. Creating a clean and healthy environment is both a prerequisite for and an end to achieving Sustainable Development Goals globally. This however, requires the active participation of all stakeholders including governments and the private sector. Environmental issues are given greater emphasis in the United Nations Sustainable Development Goals whose central theme is sustainability.
Fossil-fueled vehicles are major sources of air pollution globally. As a result, many governments around the world are compelled to pass strict emission laws and regulations on carmakers to reduce vehicle emissions. The demand for Battery Electric Vehicles (BEVs) has increased tremendously in recent years as these automobiles do not use fossil fuels, such as diesel or gasoline. The overall maintenance cost of Electric Vehicles is also quite low, which gives them a significant advantage over vehicles using fossil-fuels. Globally Electric vehicles have a market size of  USD 384.65 billion in 2022 and its growth is projected to be over 1.5 trillion by 2030.
According to the International Energy Agency, solar energy is the third largest renewable electricity technology behind hydropower and wind. In 2022 alone Solar PV generation has shown a steady growth of about 26% from the previous year, the largest absolute generation growth of all renewable technologies in 2022. This growth rate is found to be comparable to the levels envisaged between 2023-2030 towards a Net Zero carbon emissions by 2050 globally. Solar energy is receiving paramount policy support around the globe specially in countries such as China, United States, European Union and India. Emerging global and bilateral collaborations are accelerating technological advancements in the field.
In 2022 global wind power generation has shown a 14% increase from previous year making it the second highest growth  of renewable energy next to solar power. Governments' policy support is the principal driver of the growth the sector has shown throughout the world in the past. For instance China alone was responsible for half of global wind power capacity enhancements in 2022. The European Union, the United States and United Kingdom are also introducing various measures that boosts energy generation from wind.
By providing low-carbon base-load power and heat from high-temperature hydrothermal resources, deep aquifer systems with low and medium temperatures, and hot rock resources, geothermal power is another renewable source of energy that could lead our planet towards meeting its sustainability targets. According to the International Energy Agency, geothermal electricity generation could reach 1 400 TWh per year. i.e. around 3.5 % of global electricity production, a force as powerful as pushing aside some 800 megatonnes (mt) of CO2 emissions per annum.
AI IN ENERGY CONSERVATION
Artificial Intelligence (AI) is no more a bed time fairy tale. It has become part of our daily life. Now a days, innovations in AI is being used to control energy usage and reduces it during peak hours, identifies and signals problems, and detects equipment failures before they occur. AI has an amazing ability  to compress and analyze large sets of data that can help monitor and interpret the data produced by energy industries to optimize energy consumption. For instance, by adjusting heating, ventilation, and air conditioning systems in real-time, AI ensures that energy is only used when and where it is necessary. In doing so, AI contributes to a significant energy saving and reduced of carbon emissions. AI also helps building owners reduce costs, improve efficiency, and reduce their environmental impact. 
FOOD RECYCLING AND SUSTAINABLE FARMING
One of the global sustainable development goals is achieving Zero Hunger by 2030. However both food shortage and wastage continue to be a challenge.  While hunger is the leading cause of death in the global south, food wastage is also serious environmental problem in some parts of the world. Nonetheless, the demand for food is increasing as the world's population continue to grow. Globally, the heavy environmental cost associated with food production include rising greenhouse-gas emissions, industrial farming, deforestation of rainforests, over fertilization, and overfishing, among other destructive practices. Food waste that is not recycled may be sent to landfill where it rots, causing a huge negative impact on the environment by releasing methane – a harmful greenhouse gas that is 25 times more potent than carbon dioxide. Contemporary agricultural and recycling technologies can provide solutions.  
According to the World Bank, more than 2 billion tones of municipal waste is generated every year globally. In the fastest growing region of Sub-Saharan Africa, total waste generation is expected to triple by 2050. It will also double in South Asia, the Middle East and North Africa in the same period. At present  more than half of waste is openly dumped in these regions, and the trajectories of waste growth will have vast implications for the environment. It is essential to adopt existing technologies (mechanical recycling processes i.e. sorting & shredding) in the regions where the technology is scarce and complimenting with chemical recycling in regions where it is financially affordable. The future of waste management technology is very promising. In countries such as Japan the use of smart waste management systems /technologies have proved to be efficient and effective in reducing its total waste amount by 40%. Denmark is also a good example in using smart waste management and the country has an ambitious plan of becoming free of landfill waste by 2030.
Clean water and air are crucial to the health of our planet. However, both are threatened by industrial pollutants and waste. In recent years, there has been a growing emphasis on adopting sustainable practices in industrial wastewater treatment. This includes integration of renewable energy sources to power treatment processes, reducing an operation's carbon footprint. Water reuse and recycling initiatives are gaining grip, enabling industries to conserve water resources and minimize the impact on freshwater supplies. By employing a combination of physical, biological, chemical, and advanced technologies, industries can effectively treat and manage their wastewater, minimizing environmental impact and ensuring regulatory compliance.
Hydropower is a well-established renewable power technology, with almost 150 years of history. According to the International Energy Agency, hydropower is the largest renewable source of electricity (generating 71% of the global energy), generating power that is higher than all other renewable technologies combined. Hydro dam projects may cause serious environmental and social problems. While dams are being demolished in developed world and several mega projects are either planned or under construction in the developing world. Many agree that hydro power sector needs to not only focus on energy production but also , include the negative social and environmental externalities caused by dams and recognize the unsustainability of current common practices. Investment in innovative technologies that can move hydropower toward sustainability should be encouraged.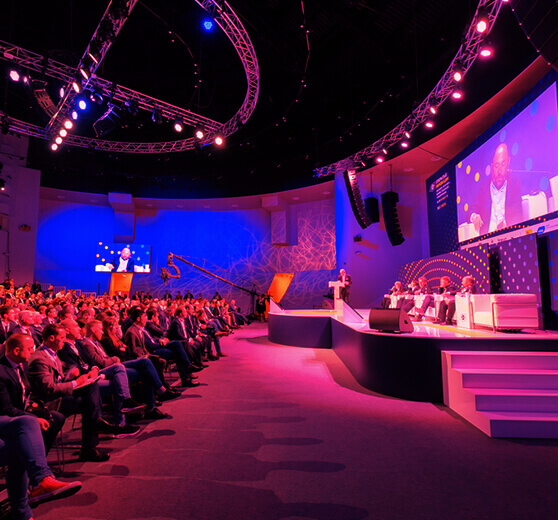 GCA is a Pan African annual environmental show  catering a platform for organizations, businesses and governments all over the world to share ideas, showcase environmental initiatives, innovative technologies and products around the environment.
GCA is an initiative of Clean Addis Recycling company, an Ethiopian based business engaged in recycling solutions to dry waste. For more information visit our website with the link below.
What is the Objective of GCA?
GCA aims to enhance awareness on environment, promote sustainable living among people everywhere & create a platform for exchange of ideas and innovative technologies among businesses worldwide
When is the upcoming Event?
GCA's historic event will take place from 29-31 January 2024 in Addis Ababa
High level government officials and diplomatic dignitaries from AU and EU member states as well as several businesses from countries such as Germany, Italy, South Africa, Kenya, Rwanda, Oman and Ethiopia will take part in the event. Thousands of Addis Ababa Residents are also expected to visit exhibitions, take part in various segments of this grand event including a fashion show, multiple seminars and workshops.  
Major Components of the event
Benefits of attending the event
Clean Addis Recycling is partnering with its sister company Heaven Multimedia and Addis Ababa City Government. Government agencies, multilateral and international organizations, embassies and private businesses are potential sponsor of the event.